Blog
How to Simplify Authentication with Passwordless Desktop SSO
How to Simplify Authentication with Passwordless Desktop SSO
Maksim Akifev, Senior Product Manager
3 Min. Read | November 4, 2021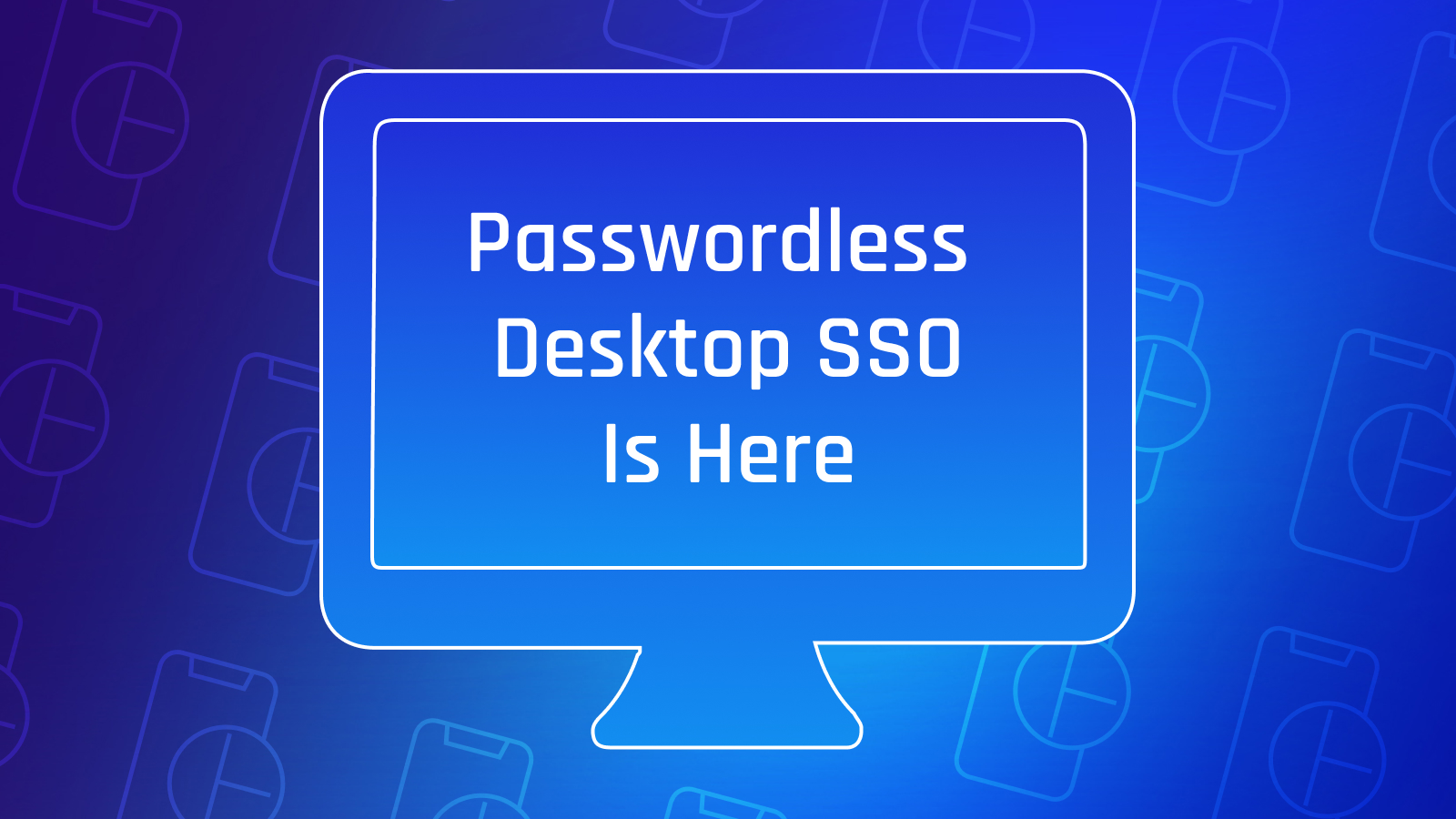 The recently released HYPR Cloud Platform version 6.17 marks a turning point for workforce login, with the availability of cross-platform desktop SSO. Typically desktop SSO has been a capability restricted to Windows environments. HYPR is the first to introduce passwordless desktop SSO for macOS in addition to Windows.
Background
Traditional single sign-on (SSO) providers became a primary component of identity and access by simplifying the login experience. SSO saves time and headaches by giving users the ability to authenticate to multiple systems and applications with a single set of credentials. Enterprises have widely adopted this standard of authentication, and it comes with a variety of security and usability benefits for end users.
Traditional SSO Limitations
If we look at the bigger picture, however, most SSO solutions only allow you to authenticate into web accounts such as your email. Prior to web login you still need to authenticate into your computer as part of a separate login flow.
What would this look like for a typical workday? First, you need to log in to your computer. Usually, within enterprises, this is handled by password-based authentication with 2FA. So, for example, you need to type your password and then use the OTP code as a factor. This is a standard authentication experience. Next, you would need to open your browser and log into the corporate SSO — a redundant login requirement that wastes time and can lead to user frustration.
Enter True Passwordless Desktop SSO
HYPR extends the simplicity of passwordless SSO to desktop login.
With HYPR, businesses can easily integrate with various Identity Providers (IdPs) and leverage True Passwordless™ authentication for single sign-on that starts at the desktop. In other words, you can leverage your desktop MFA to seamlessly and securely log into downstream resources — making access to applications faster than ever.
How Passwordless Desktop SSO Works
HYPR users typically pair both their workstation and web accounts with the HYPR Mobile App for passwordless authentication. From version 6.17, when both accounts are paired to the same device, you simply sign into your computer with HYPR — the desktop SSO functionality automatically grants you access to web accounts. Since we've already validated the user identity at the desktop, authentication for web applications meets the same highest level of assurance.
HYPR's True Passwordless MFA for desktop SSO improves productivity by reducing the total number of steps and authentication time. It also simplifies access to cloud applications for your remote employees.

Login Flow with True Passwordless Desktop SSO
SSO Across Your Entire Desktop Environment
Existing customers using the HYPR Cloud Platform 6.17 and later can enable Windows and macOS users to automatically log into your HYPR-integrated SSO provider with this beta feature. This means that all they have to do is unlock their computer with HYPR and they'll gain access to all of their SSO-connected applications.
This release marks a turning point for workforce login since desktop SSO has typically been a feature and capability restricted to Windows environments. HYPR is unifying login across OS platforms and is the first to introduce passwordless desktop SSO for macOS.
| | | |
| --- | --- | --- |
| | Demo of macOS Desktop SSO | |
Closing Thoughts
You can now simplify user authentication and make total authentication time at least twice as fast with HYPR's desktop SSO capability. Reduce your reliance on insecure password-based and push-based authentication methods and unify the login experience for Windows and Mac users while keeping up with the best industry security practices.
To find out more about passwordless desktop SSO and other HYPR innovations, talk to our team.